The Company
Common Bond Capital Partners distinguishes itself from conventional opportunity funds by building mutually beneficial alliances with existing bondholders and the communities affected by the bond defaults. Our approach, which was used successfully on more than two dozen projects during the California real estate recession of the 1990s, creates effective workout strategies that acknowledge the common bond shared by existing bondholders, the affected communities and our investors.
Common Bond stands at the unique intersection of the bond underwriting and real estate development markets with an appealing investment perspective on both. By attracting and providing fresh capital and real estate development expertise necessary to restructure and revitalize stalled projects, Common Bond creates the potential for opportunistic returns on a tax-advantaged basis for its investors.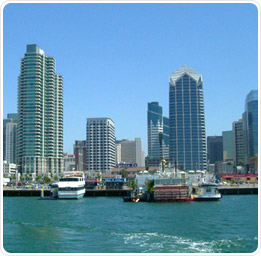 Bondholders' Ally
About 70% of tax-exempt, land-secured municipal bonds are owned by sophisticated institutions with the capital resources and experienced professionals necessary to buy, hold or sell a particular credit as portfolio needs dictate.
What institutional holders of defaulted bonds often do not have is the time to develop, negotiate and execute default workout plans.
And even the most capable institutional investors are not likely to have the corporate authority, professional experience or financial incentive to commit capital to turn around or operate tax-delinquent real estate assets.
Common Bond Capital Partners will be the bondholder's ally and is prepared to commit time and capital to resolving defaults when we can negotiate mutually beneficial agreements with existing bondholders. On certain credits, we will also be prepared to provide a bid to bondholders seeking near term liquidity.
New Collaborations
Both municipal bond administration and real estate development are primarily local in nature. Most local government officials will never experience a bond default in their career. However, if a bond default does occur, elected officials and senior managers of a community must rely on external resources with a combination of proven professional skills and capital available to solve problems.
Having worked with over 100 public agencies during his 30 year career and having led some two dozen successful bond workouts, Common Bond's CEO, Bill Huck, understands the issues involved in potential bond defaults and offers local governmental leaders an opportunity to re-start a stalled project by bringing in a new company with the fresh capital and proven experience necessary to solve difficult problems.We understand that public agency leaders must have confidence in their private sector partners in order for elected officials to make the tough decisions required of them to resolve a bond default. Common Bond's co-founders each have many years of successful experience in helping governmental leaders achieve important public goals.
Opportunities for Real Estate Developers
From time to time, Common Bond expects to enter into project-specific joint ventures with highly qualified and reputable real estate developers and/or builders. In addition to demonstrated experience in successfully developing projects relevant to a particular defaulted bond project, potential joint venture partners should have a strong reputation for performance and integrity, and be capable of making a substantial co-investment. Interested development professionals are invited to contact Common Bond for a more complete introduction to the Company.